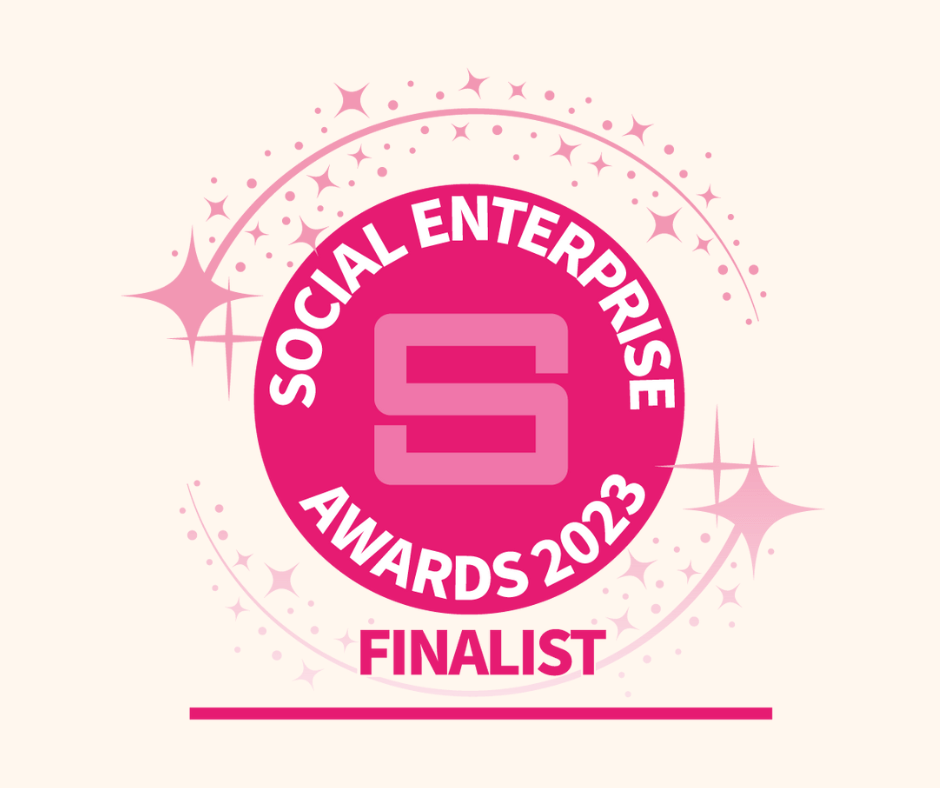 31 Aug

Indirock shortlisted for national award!

Southend based Indirock is a finalist in the UK Social Enterprise Awards, recognising it as one of the country's most innovative and impactful businesses.​‌‌‌​‌‌‍‌​‌‌‌​‌​‍‌​‌‌‌​‌

Social enterprises are mission-led businesses that reinvest or donate most of their profits for a social or environmental purpose. Indirock is a business that exists to bring bouldering to Southend in an accessible way, revitalising Southend high street and creating opportunities for vulnerable young people in the process.

Indirock beat stiff competition to make the shortlist for the UK Social Enterprise Awards this year, which attracted more than 400 entries from all over the country. Awards recognise sector-leading excellence and innovation across a diverse range of criteria and as a new business, Indirock is a finalist in the 'One to Watch' category.
Emily Vermont, Founder and CEO of Indirock, said:
"Having worked my whole career in the charity and social enterprise sector, it was a huge milestone to be able to apply for the SEUK Awards with Indirock this year. We are over the moon to have been selected, recognising the hard work and passion that our team have put into creating the welcoming and inclusive community venue that Indirock is today."
Indirock will join other finalists and VIP guests at a prestigious awards ceremony in London's iconic Roundhouse on Thursday 30 November, when the winners will be revealed.
The Awards are run by Social Enterprise UK, the leading membership body for social enterprises. There are more than 100,000 social enterprises in the UK, employing around two million people and contributing £60bn to the national economy each year – while also tackling some of the biggest challenges facing people and planet.
Peter​‌‌‌​‌‌‍‌​‌‌‌​‌​‍‌​‌‌ Holbrook CBE, chief executive of Social Enterprise UK, commented:
"Our Awards are the ultimate showcase of the impact and excellence of social enterprises. ‌​‌‌‌​‌‌‍‌​‌‌‌​‌​‍‌​‌‌‌​Those who made the shortlist are a beacon of innovation, optimism and resilience in turbulent times.
"‌​‌‌‌​‌‌‍‌​‌‌‌​‌​‍‌​‌‌‌​‌​These are trailblazers and standard-setters for better business, making profit but not putting it before people and planet – and they do all this under the same immense pressures as other businesses, with the long-term impacts of Covid and a national cost of living crisis. ‌​‌‌‌​‌‌‍‌​‌‌‌​‌​‍‌​‌‌‌​
"The challenges we face as a society demand new approaches and a shift in how businesses – big and small – act.‌‌‌​‌‌‍‌​‌‌‌​‌​‍‌​‌‌‌​ Social enterprises celebrated at our Awards are the brightest stars in a brilliant sector, giving us all inspiration and motivation to do business better." ‌​‌‌‌​‌‌‍‌​‌‌‌​‌​‍‌​‌‌‌​‌​
About Indirock
Indirock is a vibrant social enterprise bouldering wall and coffee shop in the heart of Southend-on-Sea, Essex. We launched in spring 2022, giving new life to an old retail unit on Southend high street which had stood empty for 15 years. We provide bouldering that is accessible to all ages and we do our best to be accessible to all abilities. We embrace difference and provide a wide ranging offer through charity partnerships and schools. We also create training and employment opportunities for vulnerable young people in Southend. 
What is a social enterprise?
Social enterprises are businesses that trade for a social purpose and reinvest or donate more than half their profits to further their social or environmental mission. A growing strength in British business, there are more than 100,000 social enterprises in the UK, employing around two million people and contributing £60bn to the economy.
SEUK research shows social enterprises are outperforming traditional businesses when it comes to start-up rates, turnover growth and innovation. They are also ahead of the pack in terms of workforce diversity and pay. For more information and statistics, see SEUK's State of Social Enterprise Report 2021.